Administrator
Staff member
Olixar USB C Wireless Charging Adapter for USB-C Smartphones and Devices (Charge without Cables)​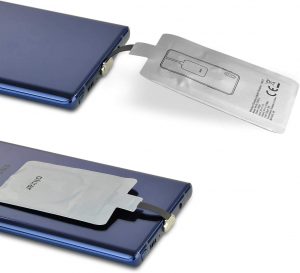 Samsung has many amazing capabilities but the recent models haven't been wireless charging compatible so there is a product there to fix that. Buy yourself Olixar's
Ultra-Thin Qi Wireless Charging Receiver
to be able to charge without cables. Never have to worry about having
charging cables
and upgrade your phone's capabilities.
While you may worry about the wireless charging adapter being ugly and in the way, it can be plugged in and hidden inside of your
phone case
and keep that strong charge continuing. It also gives your phone low heat emission to prevent your device from overheating, which happens often in summer. It is very easy to use and will fit in seconds, meaning you can take it on and off when wanted.