Joined

Dec 19, 2021
Messages

5
Reaction score

0
Points

1
For your device's utmost protection, all you need is to spare some time to deploy impactful security settings alongside opting to use a few essential tools.
Interestingly, most of these tools and settings are not advanced. It's just that
people keep overlooking these options and leave their devices vulnerable
.
Without further ado, here are the top 7 ways for keeping your Android safe from attackers online and make it more secure as a whole.
1. Use phone locks​
Using phone locks is the first and foremost thing to keep your
Android phones secure
. Many might see it as a simple tip, but technically, a phone without a lock is more likely to lose data (which can be devastating).
Locking the screen is helpful in many ways. For instance, if a snatcher runs away with your phone having your credit card information, it will take him
substantial time to unlock
. While he tries to break your phone lock, you can block your credit cards and bank accounts active in the device.
What kind of passwords should I use for mobile locking? I hear you ask.
Well, the old way is the best – the
pin code
.
All the remaining types of passwords can be hacked (or guessed) easily compared to pin codes
. So, while a pin code might be one of the oldest security features of Android, it still stands out.
For an easy fix here, you can turn to
Android's Smart lock feature
. It also makes your device security less annoying without leaving it entirely vulnerable.
Android Smart Lock keeps your smartphone unlocked whenever at a trusted place such as your office or home. It also leaves your device unlocked when connected to trusted Bluetooth devices such as earbuds, your car's multimedia system, or smartwatch.
2. Use a VPN​
(Pixabay)
Encrypting the internet connection
is the best way when you do not know
how to make Android more secure like iOS
. It is possible only if you set up a VPN on your smartphone.
VPNs (or virtual private networks) add an additional security layer to your internet connection, so it makes total sense that you would like to have one on your device.
After all,
we rely on mobile devices heavily
for staying connected to the world, whether via email, social media, or messaging people around us.
So, you now know that you can use VPNs with your phones safely.
However, there are risks involved if you end up picking a shady provider. That is why
you must choose a reliable VPN
service like ExpressVPN.
Apart from its reliability, trustworthiness, fast speed, and excellent customer support, this VPN provider is attractive because it offers dedicated apps for all major devices.
Thanks to the ExpressVPN Android app,
it was a breeze for me
to get going with it on my device when I tested it personally. You can follow this five-step easy process to set up and start using a VPN on your Android device:
Subscribe to ExpressVPN by visiting their official web page.
Download and install their Android app on your tablet or phone.
Select your preferred location from any of their 160 server locations.
Connect to the server.
That is it. You can now use your mobile device the way you want to use it.
3. Use two-factor authentication​
For
making your Android phone safe
from the hackers, many online portals and websites have introduced Two-Factor Authentication. It no longer remains an
option
in this age of cyberattacks.
So, if you are not using it for Google and social media accounts (for example), you need to
incorporate it immediately
.
Two-factor authentication
, also known as 2FA, helps you
keep your accounts safe from hackers
.
With 2FA, when you try to open an account from your smartphone, it will send a code to your mobile number and email address. In this way, you have a two-way security check to enter into your account.
Turning on 2FA verification on Android is pretty straightforward;
Open your Android device's Settings. Then go to Google, and then Google Account.
Tap Security (available at the top in most Android devices).
Locate "Signing in to Google," and then tap 2FA (it will more likely be labeled as 2-Step Verification).
Tap the Get started button.
Follow the final steps you see on the screen to complete activating 2FA on your phone.

4. Download apps only from the Google Play Store​

Do not use third-party app stores for downloading any app, as many types of malware and viruses enter into your phones this way. It is an easy approach for hackers to access your device.

Another important aspect you need to care about is to avoid using unauthentic apps. Even if they are available in the Google App Store, do not use them unless you know the developers well.

While such shady apps frequently make it to the Play Store, Google algorithms identify and remove them quickly. So, give the tech giant some time to eliminate those shady apps and bugs. As for you, use apps only when you are sure about their reliability and security.



5. Use anti-virus software​

(Pixabay)
It helps resolve your Android security issues such as finding malware or a bug in a smartphone.

Although, the built-in Google Play Protect keeps an eye on typical malware. Yet, an antivirus will come to your rescue and strengthen your Android security.

A couple of recommended quality antivirus software available in the market include Avast Mobile Security & Antivirus and Norton Mobile Security.



6. Do not use WiFi and Bluetooth connections at an unknown place​

You never know how many hackers are moving around you. And, it becomes easier for hackers to access your Android phone when you're connected to public WiFi. The same goes for Bluetooth connections.

So, to protect your Android phone from hackers, use the unknown internet in severe situations only.

(However, if you really need to use one, check out this guide to using public WiFi in a secure way.)



7. Enable Android's "Find My Device" feature​

This built-in feature makes your Android phone alongside the data in it secure to a greater extent.

Turning on "Find my device" helps you prevent data loss or find your lost device (as the name suggests) in situations such as your phone getting stolen.

To enable the "Find My Device" feature on your Android device;


Go to Settings.
Scroll down and click on Google.
Next, scroll down and tap on Security.
Now tap on Find My Device and then tap the appearing slider to turn it to the On position.

By activating this feature, you can track your smartphone from anywhere.

The only thing you need is to visit www.android.com/find and log in using the Google account that you have used on your phone. Then the application will track your smartphone in seconds.

Also, bear in mind to keep your location on in the device always to make the most out of this feature.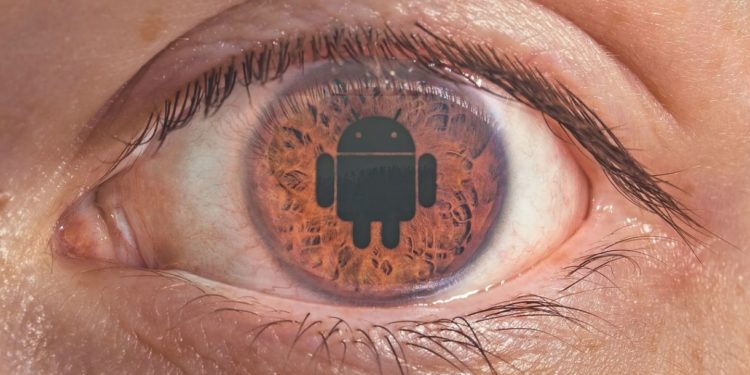 This guide features 15 easy (and effective) ways to keep your Android safe from attackers online and make it more secure as a whole.
privacysavvy.com