Randy Meisner: Eagles founding member dies aged 77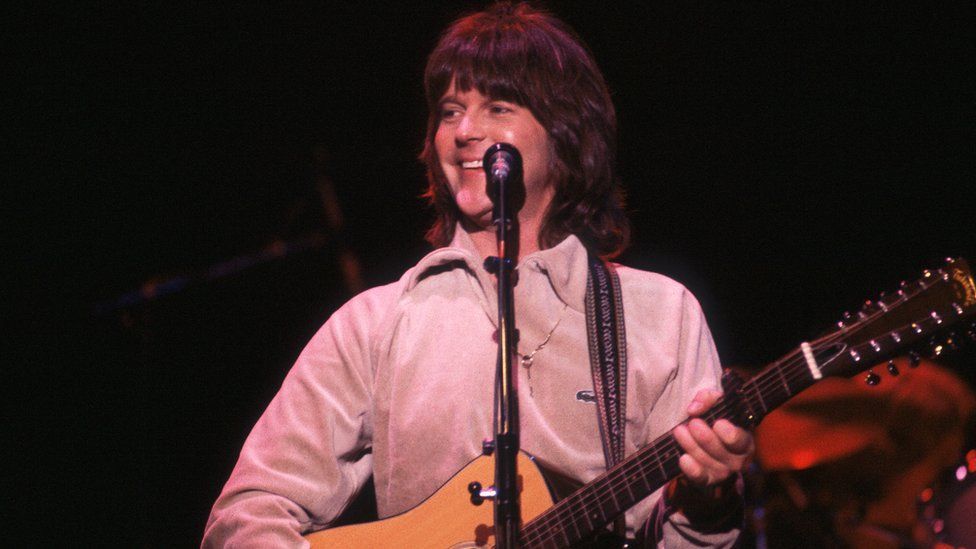 Randy Meisner, the US bassist and singer who co-founded the rock band Eagles has died at the age of 77.
Meisner helped form the group in 1971, taking lead vocals on the track Take It To The Limit, which he also co-wrote.
He contributed lush high harmonies to the California group's mega-hit, Hotel California and The Best of My Love.
Meisner died of complications from chronic obstructive pulmonary disease.
"His vocal range was astonishing, as is evident on his signature ballad, Take It to the Limit," the band said in a statement.
Eagles – one of the most successful bands in history – have sold more than 150 million albums around the world and were inducted into the Rock and Roll Hall of Fame in 1998.
Randy Bachman of fellow rock group, the Bachman Turner Overdrive, paid tribute to Meisner, saying: "Sorry to hear Eagles musician Randy Meisner has left us.
"He was an incredible singer, songwriter and bassist. Peace to his friends and family."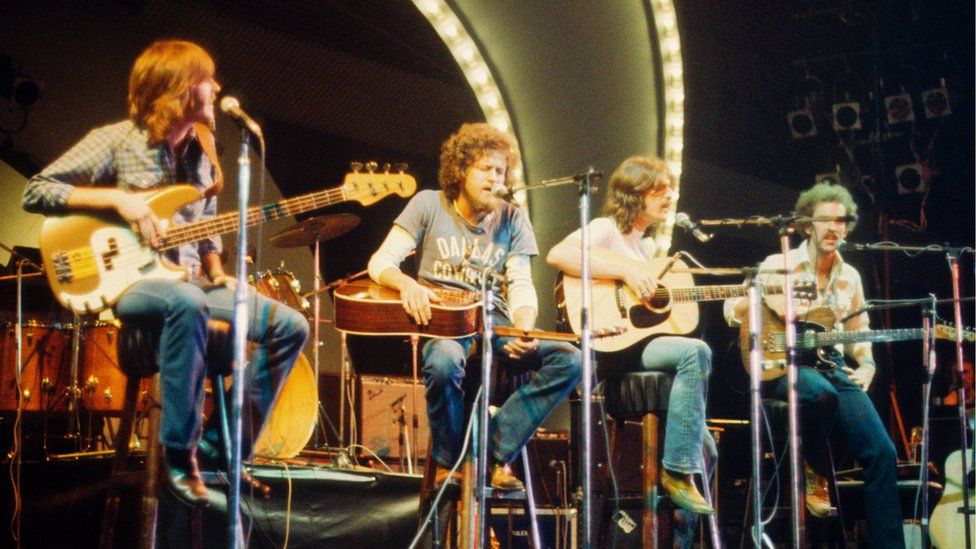 Born to a farming family in Nebraska in 1946, Meisner moved to California and played with the likes of Rick Nelson's Stone Canyon Band, and Poco, before co-founding the Eagles alongside Don Henley, Glenn Frey and Bernie Leadon.
They went on to define the country-tinged, laid-back West Coast pop-rock sound that ruled the US airwaves in the early 1970s, before later moving in a hard rock direction.
Once dubbed "the sweetest man in the music business" by another former bandmate Don Felder, bass player Meisner stepped out front and centre for the mournful, heartfelt waltz-time ballad Take It to the Limit – a song later covered by the likes of Etta James and Willie Nelson and Waylon Jennings.
Meisner left the group after just six years – being replaced by Timothy B. Schmit – saying he was exhausted.
He was excluded from their reunion tour in 1994 but did appear once again beside the band in 1998 for their New York City induction ceremony for the Rock and Roll Hall of Fame.
He turned down an offer to re-join properly for a world tour in 2013, due to ill health. His later life was clouded with mental health, addiction and domestic issues.
As a solo artist, Meisner had hits with songs like Hearts on Fire and Deep Inside My Heart and also played on records by other performers including James Taylor, Dan Fogelberg and another Eagles star, Joe Walsh.
He never quite eclipsed his achievements with the Eagles – the band that released two of the most popular albums of all-time during his tenure, Hotel California and Greatest Hits – but then few have.
"The purpose of the whole Eagles thing to me was that combination and the chemistry that made all the harmonies just sound perfect," Meisner once said in an interview.
"The funny thing is after we made those albums I never listened to them and it is only when someone comes over or I am at somebody's house and it gets played in the background that is when I'll tell myself, 'damn, these records are good.'"
Following guitarist Glenn Frey's death in 2016, Henley said the Eagles would not play again. But they are due to stage a final tour starting this September in New York.